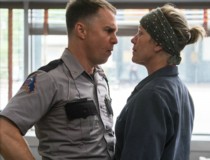 Friday 14 September
Three Billboards Outside Ebbing Missouri
In small town Missouri, Mildred Hayes simmers with anger that no-one has been indicted for the brutal rape and murder of her daughter. Desperate to provoke local police chief Willoughby (Woody Harrelson) into more effective action, she rebukes him publicly using a group of billboards just outside the town. Frances McDormand portrays Mildred with a resolute, unwavering intensity that won her an Oscar. This is nicely contrasted with that of Sam Rockwell's troubled (& not very bright) young cop whose life is changed massively by the fallout from Mildred's protests. A gripping watch, but one which is also surprisingly funny at times.
15 - 2017 - UK/USA - 115 mins - Dir: Martin McDonagh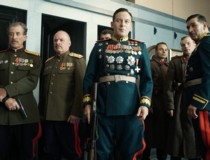 Friday 5 October
The Death of Stalin
It is early 1953 in Soviet-era Moscow when Joseph Stalin dies unexpectedly from a brain haemorrhage. The ensuing raw panic in his immediate circle is depicted with a cool satirical gaze as they scramble to maintain order and jockey for power. Frail allegiances come and go under the overwhelming weight of plotting and subterfuge, and no one is safe. The film skilfully treads the delicate line between portraying most of the characters as the monsters they were and being darkly humorous, with some moments very funny indeed.
15 - 2017 - France/Belgium/Canada - 107 mins - Dir: Armando Iannuci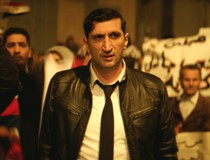 Friday 2 November
The Nile Hilton Incident
When a young woman is found dead in an upmarket Cairo hotel, Noredin (Fares Fares), a well-intentioned but world-weary policeman is assigned to the case. His investigation is dogged by various obstructions and wrong turnings, some of which come from his own superiors and seek to cover up for members of Egypt's establishment. Set just before the 2011 Revolution that followed the Tahrim Square protests, the film is widely seen as an indictment of the corruption prevalent in Egyptian society in the latter days of Mubarak's regime.
15 - 2013 - Morocco/Denmark/Sweden/Germany/France - 111 mins - Dir: Tarik Saleh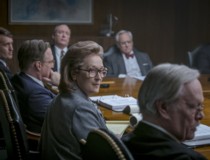 Friday 16 November
The Post
Kay Graham (Meryl Streep) is the owner of The Washington Post in 1971, when the paper acquires a copy of the Pentagon Papers, a top-secret dossier which reveals a long history of Government cover-ups about the futility of the war in Vietnam. Nixon is president and defence secretary Robert McNamara is working to head off any disclosure. Graham and her editor Ben Bradlee (Tom Hanks) face an agonising dilemma – to reveal the truth behind a conflict in which 58,000 US servicemen died, but which could mire the paper in legal proceedings and jeopardise its future.
12A - 2017 - USA/UK - 116 mins - Dir: Steven Spielberg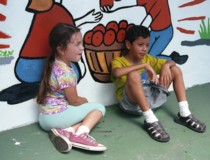 Friday 30 November
The Florida Project
Six-year old Moonee (Brooklynn Prince) lives with her dysfunctional ex-stripper mother Halley in the Magic Castle, a cheap motel within the tacky tourist area that adjoins Disney World in Orlando. She roams around the area with a rag-tag assortment of young friends, behaving badly at times (like Mom) but managing to find curiosities and magic enough in these unlikely surroundings to rival the costlier offerings of Disney's creation next door. But as Halley's behaviour becomes increasingly chaotic and risky, the carefree bubble that Moonee inhabits may be about to burst.
15 - 2017 - USA - 111 mins - Dir: Sean Baker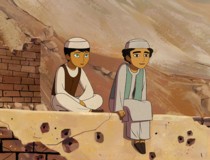 Friday 21 December
The Breadwinner
Irish animator Nora Twomey's (The Book of Kells) adaptation of a best-selling children's novel by Deborah Ellis. Parvana is a young girl growing up under the Taliban in Afghanistan in 2001. When her father is wrongfully arrested, Parvana cuts off her hair and dresses like a boy in order to support her family. Helped by new-found friend Shauzia, she steadily learns to cope with the risky circumstances. She draws strength from the magical fairy tale she spins for her little brother, and embarks on a quest to find her father. The colourful, energetic animation of the fairy tale provides a nice contrast to the muted colours used for the main story.
12A - 2017 - Ireland/Canada/Luxembourg - 94 mins - Dir: Nora Twomey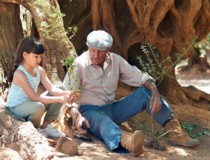 Friday 11 January
The Olive Tree
Alma and her grandfather Ramon have a special emotional attachment to one another, but also to the ancient olive tree that had been part of the family farm for generations. Struggling with the effects of the economic crisis in Spain, Ramon's sons sell the tree against the wishes of the old man, rendering him so grief stricken that he is unable to talk. As his condition worsens, Alma hatches a hugely improbable plan to drive across Europe to recover the tree and with it the wellbeing of her beloved grandfather. A touching film with some funny moments, particularly on the road trip.
15 - 2016 - Spain/Germany - 100 mins - Dir: Iciar Bollain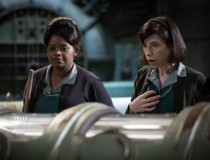 Friday 1 February
The Shape of Water
An extravagant watery fantasy, centred around lonely mute cleaner Elisa (Sally Hawkins) who encounters a scaly humanoid aquatic creature at the Cold War era government research facility where she works. Shocked by the brutal treatment meted out by agent Strickland (Michael Shannon) to a creature she feels an increasing empathy for, she resolves to help it in any way she can, aided by work colleague Zelda (Octavia Spencer) and arty neighbour Giles (Richard Jenkins). Full of atmospheric locations, retro details, vintage film references and lots of water, this is an undeniably ridiculous tale but great fun to watch!
15 - 2017 - USA - 123 mins - Dir: Guillermo del Torro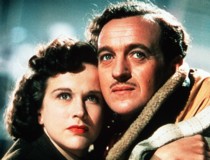 Friday 1 March
A Matter of Life and Death
RAF bomber pilot Peter Carter (David Niven) sees his crew bail out safely from his damaged plane. In a last minute conversation with USAAF radio operator June (Kim Hunter) they develop a fragile but meaningful bond that seems to transcends the dire situation. Peter leaves the burning plane with his parachute shredded and decides to jump rather than fry, but strangely he survives. He should have died, but heaven somehow lost track of him. He then meets June and they fall in love. When his 'conductor' (Marius Goring) catches up with him, Peter argues for a second chance and a celestial court is convened to rule on his fate.
U - 1946 - UK - 104 mins - Dir: Michael Powell/Emeric Pressburger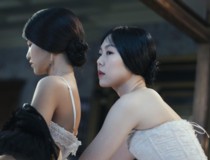 Friday 22 March
The Handmaiden
In 1930s Japanese-occupied Korea a young girl (Sookee) is hired as a handmaiden to a Japanese heiress (Hideko) who lives a secluded life on a countryside estate with her domineering Uncle (Kouzuki). But the maid is secretly working for a swindler posing as Count Fujiwara who has a plan to seduce Hideko, elope with her and steal her fortune, and then have her locked her up in a madhouse. This proceeds according to plan until Sookee sees a different approach to Hideko that could be better for her than the one that plays into Fujiwara's hands.
18 - 2016 - South Korea - 144 mins - Dir: Chan-wook Park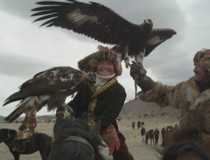 Friday 12 April
The Eagle Huntress
This spellbinding documentary follows Aisholpan, a 13-year-old nomadic Kazakh girl living in the Altai Mountains of Western Mongolia. Aisholpan is fighting to become the first female eagle hunter in twelve generations of her family. Through breathtaking aerial cinematography and intimate handheld footage, the film captures her personal journey while also addressing themes like female empowerment, the natural world, coming of age and the onset of modernity.
U - 2016 - UK/Mongolia/USA - 87 mins - Dir: Otto Bell


Friday 3 May
Logan Lucky
Things were not going well for Jimmy Logan (Channing Tatum), so when he gets fired from the Charlotte Motor Speedway, he decides to make his former employers pay. With brother Clyde (Adam Driver) and sister Mellie (Riley Keough) they hatch a plan to rob the Speedway takings during a NASCAR (stock car) race. They just need the help of experienced safecracker Joe Bang (Daniel Craig), who is in prison. So, simple then – break Joe out, get him to the racetrack to blow the vault, take the cash, return Joe to prison and then get Jimmy to his daughter's beauty pageant on time. What could possibly go wrong?
12A - 2017 - USA - 118 mins - Dir: Steven Soderbergh