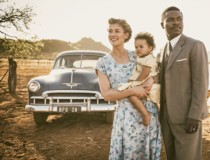 Friday 22 September
A United Kingdom
In the late 1940s, tribal chief Seretse Khama of Bechuanaland (then a British protectorate ruled by his uncle) is studying law in London when he falls in love with a white British office worker, Ruth Williams. Defying his uncle, the colonial administration and the Foreign Office, the couple marry. Lacking popular support back home, and with the UK government anxious not to upset South Africa (still a Commonwealth member and important trading partner despite its move to apartheid), Seretse's succession is thrown into doubt .
12A - 2016 - Czech Republic/UK/USA - 111 mins - Dir: Amma Assante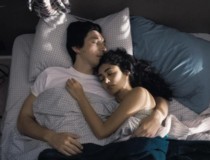 Friday 13 October
Paterson
Bus driver Paterson shares his name with that of the city he lives in – Paterson, New Jersey – where the routine of his daily life is full of poetry. His job is a source of wonder to Paterson – he absorbs various details along the route, and observes his passengers with fascination, intrigued by their conversations. Wife Laura busies herself at home in various creative ways, and they share details of their days when Paterson returns home, some of which are weaved into his poems.
15 - 2016 - USA/France/Germany - 118 mins - Dir: Jim Jarmusch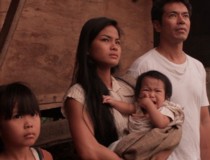 Friday 3 November
Metro Manila
A poor family from a rural part of the Philippines move to Manila in search of work and a better life, but are shocked by the harshness of the struggle needed to survive in the big city. Just as husband Oscar is beginning to find his feet with a job in a security company and a half-decent apartment for his family, things start to unravel when some unorthodox job demands are made of him that he could never have expected. A realistically edgy film, brilliantly acted, full of drama and suspense, and with some unexpected plot twists.
15 - 2013 - UK/Philippines - 115 mins - Dir: Sean Ellis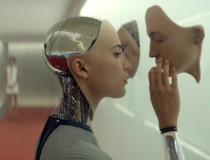 Friday 17 November
Ex Machina
Caleb (Domnhall Gleeson), a talented young programmer in a major IT company is selected by eccentric boss Nathan (Oscar Isaacs) and whisked off to a remote mountain retreat for one very special job. Tasked with evaluating whether the artificial intelligence developed by Nathan and given to beautiful android Ava (Alicia Vikander) achieves a human level (as in the 'Turing Test'), he begins a series of dialogues with her. Ava's see-through arms may be the least of her charms, but is she clever enough to lead Caleb astray?
15 - 2014 - UK - 108 mins - Dir: Alex Garland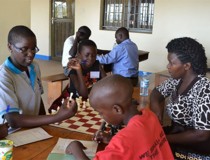 Friday 8 December
Queen of Katwe
Chess itself may not be very cinematic but the story of Phiona Mutesi certainly is. We see her first as as a 10-year old, living in the slums of Katwe with her family. They are very poor and her mother struggles hard to make ends meet, selling maize in a local market. Seeing children playing chess at a club set up by missionary Robert Katende (David Oyelowo) intrigues Phiona, and she asks him to teach her. He soon recognises her exceptional talent for the game and begins to coach her for the highest levels.
PG - 2016 - USA - 124 mins - Dir: Mira Nair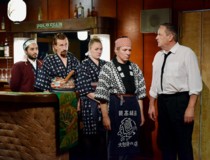 Friday 5 January
The Other Side of Hope
Syrian refugee Khaled arrives almost by chance in the port of Helsinki seeking asylum, and meets Wikstrom - a weary travelling salesman just giving up on his failing business and alcoholic wife, and trying instead to revive a run-down restaurant. Wikstrom (unwisely) retains the dysfunctional restaurant staff from the previous owners, and Khaled joins them whilst he tries to find and be re-united with his sister. Enlivened by brief musical interludes and with Kaurismaki's deadpan humour on top form, this is a heart-warming film, but with a serious underlying message.
12A - 2017 - Finland/Germany - 100 mins - Dir: Aki Kaurismaki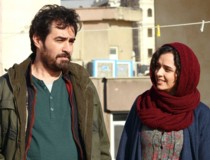 Friday 26 January
The Salesman
A meticulous examination of the effects of a single event on an Iranian couple who happen to be rehearsing a production of Arthur Miller's 'Death of a Salesman'. Having recently moved into an apartment without knowing about the previous occupant's lifestyle (?prostitution) proves costly. One evening, the wife (Rana) is left alone there while husband Emad rehearses and a visitor expecting to see the previous tenant arrives. An incident occurs which leaves Rana injured and traumatised, and the aftermath strains their relationship close to breaking point.
12A - 2016 - Iran/France - 124 mins - Dir: Asghar Farhadi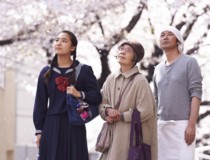 Friday 9 February
Sweet Bean
Thirty-something Sentarô runs a food stall serving 'dorayaki' - mini pancakes filled with a sweet bean paste. When a slightly odd elderly woman called Tokue insists he try her paste because she dislikes the mass-produced product he uses, he is impressed and decides to hire her. Sentarô is also friends with Wakana, a young girl who helps around the stall sometimes and has a difficult relationship with her mother. A portrayal of unlikely friendships and nice food, but also some less savoury attitudes in Japanese society, giving it a bitter-sweet edge and adding depth.
PG - 2015 - Japan/France/Germany - 113 mins - Dir: Naomi Kawase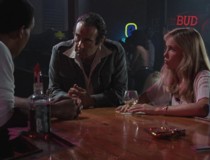 Friday 23 February
Blood Simple
Texas bar owner Marty hires private eye Loren Visser (M. Emmet Walsh) to confirm that his wife Abby (Frances McDormand) is sleeping with barman Ray (Stan Getz), and then to kill the two of them. Simple enough, but Visser has a more devious plan to get the $10,000 fee from Marty with faked photographs showing the 'bodies' of Abby and Ray. When Visser visits Marty to get his fee, he shoots him using Abby's gun. Now blood is involved, nothing is simple and who does what to whom and why turns into a deadly farce. A brilliant, darkly humorous cinematic cocktail of knife-edge suspense and utter cluelessness.
18 - 1984 - USA - 99 mins - Dir: Joel & Ethan Coen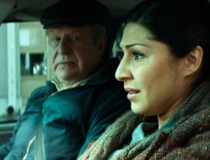 Friday 16 March
A Man Called Ove
Grumpy widower Ove busies himself by obsessively policing the rules of the resident's association where he lives, and by occasional visits to the grave of his beloved (but recently departed) wife. Aspects of his early and married life are worked into the film so that we understand some of the reasons for his grumpiness. When an immigrant family moves in next door, their ignorance of the rules drives Ove mad at first, but as he finds himself drawn into helping them, the disarming directness of pregnant wife Parvaneh, and the way her kids take to him, start to change Ove for the better.
15 - 2015 - Sweden - 116 mins - Dir: Hannes Holm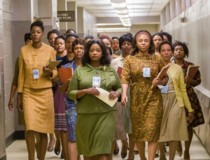 Friday 6 April
Hidden Figures
A little known story in the history of the US space programme is finally given the prominence it deserves. Three female African-American mathematicians are employed as 'computers' (when that just meant people who did maths quickly and accurately) by the NASA team working on the early US space flights. Their calculations were particularly vital to the mission of John Glenn, the first US astronaut to orbit the earth. At the same time, they were aware of the potential for electronic computers, teaching themselves how to program and use them.
PG - 2016 - USA - 127 mins - Dir: Theodore Melfi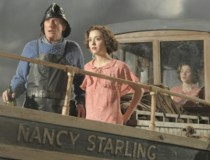 Friday 27 April
Their Finest
In Blitz-torn London, secretary Catlin Cole (Gemma Arterton) joins a Ministry of Information team working on a propaganda film to raise the nation's morale, just to add a feminine slant to the dialogue of any female characters. To everyone's surprise, she has a natural talent for screenwriting and is adept at finding new plot lines when the old ones are not working. A 'true' story emerges about two plucky lasses who take their father's boat to Dunkirk, and is judged to be just what the country needs. With Bill Nighy as a fading 'luvvie' cast as their 'Uncle Frank', and interfering with almost every aspect of the production, will the film ever get made?
12A - 2016 - UK/Sweden - 117 mins - Dir: Lone Scherfig