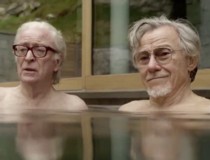 Friday 9 September
Youth
The stylish arthouse films of Paolo Sorrentino have been delighting Italian film-lovers for ages, but this is his first successful English language feature – thanks in large part to the casting of Michael Caine, Harvey Keitel and Rachel Weisz. Set in a remote Swiss hotel, retired conductor Fred Ballinger is resisting the invitation to perform for a special royal concert while his director friend Mick Boyle plans one final great film. Both are forced to look back over their lives, with some surprising insights into the themes of age, youth, friendship, love and loss.
15 - 2015 - Italy/France/UK/Switzerland - 124 mins - Dir: Paolo Sorrentino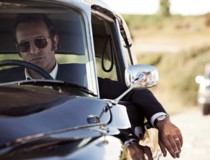 Friday 30 September
La French (The Connection)
Loosely based on real events and characters in the Marseilles of the 1970s, which is also where and when the film's director grew up. Jean Dujardin stars as magistrate Pierre Michel who was appointed to a special task force to combat the notorious trade funneling heroin from Turkey to the streets of New York, but he is hampered by bureaucratic muddle and corruption. Fast-moving and grittily realistic with a strong 70s period feel to it, this is a classic crime thriller telling the European side of the story first visited by The French Connection in 1971.
15 - 2014 - France/Belgium - 135 mins - Dir: Cedric Jimenez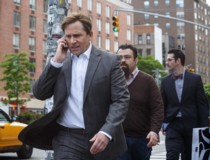 Friday 14 October
The Big Short
A fictionalised account of unscrupulous traders taking advantage of the inherent weaknesses of financial instruments built on the back of the US sub-prime mortgage market. Told as three separate but connected stories, neatly illustrating how the blindness and complacency of banks and big financial institutions fuelled the perfect storm which ultimately spiralled out into the global financial crises of 2007-08.
15 - 2014 - USA - 130 mins - Dir: Adam McKay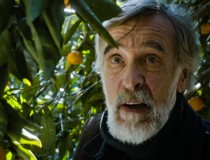 Friday 4 November
Tangerines
Most of the population of a small Estonian community in the Abkhazia region of Georgia have left because of the separatist struggles there in the 1990s. Only Ivo and one neighbour have stayed behind to harvest their precious tangerine crops, but the fighting intensifies and Ivo is forced to take in wounded fighters from both sides of the conflict. This is one of the most powerful and moving anti-war films of recent years.
15 - 2013 - Estonia/Georgia - 87 mins - Dir: Zaza Urushadze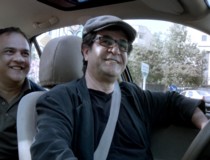 Friday 25 November
Taxi Tehran
Iranian director Jafar Panahi continues to make films despite being banned from doing so by the government. Filmed almost entirely within the taxi he drives around the streets of Tehran, we are treated to an ingenious and delightful commentary on aspects of life in his country, featuring a changing cast of passengers. The relaxed manner and gentle good humour of Panahi almost disguise the seriousness of his underlying messages, particularly on censorship and where freedom (both artistic & personal) is concerned.
12A - 2015 - Iran - 82 mins - Dir: Jafar Panahi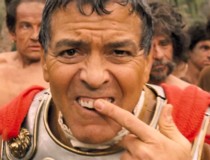 Friday 16 December
Hail, Caesar!
The Coen Brothers latest comedy is a semi-affectionate satire on an era of the Hollywood studio system mostly remembered for big budget epics, cheesy musicals and cowboy films. Built around a problem filled day in the life of studio fixer Eddie Mannix (Josh Brolin) whose biggest single headache is trying to track down the studio's main star, Baird Whitlock (George Clooney) who has disappeared from the set of 'Hail, Caesar!'
12A - 2016 - UK/USA/Japan - 106 mins - Dir: Ethan & Joel Cohen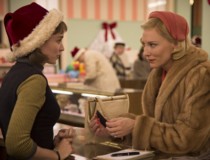 Friday 6 January
Carol
Therese (Rooney Mara) is a young woman in her 20s working as a shop assistant in a New York department store and dreaming of a more fulfilling life with scope for her interest in photography. When she meets Carol (Cate Blanchett), a sophisticated older woman trapped in a loveless marriage, there is an immediate spark of attraction between them, which quickly grows into a passionate affair - but the disapproval and complications which lay in wait for them are a severe test of their love.
15 - 2015 - UK/USA - 118 mins - Dir: Todd Haynes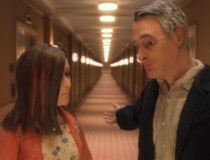 Friday 20 January
Anomalisa
You have to pity Michael Stone, the main character in Anomalisa. He is a customer services guru and, understandably, he hates it. He is also a stop-motion puppet at the centre of this highly original animated feature from the imagination of Charlie Kaufman. On the weary round of conferences and seminars devoted to excellence in all things customer service he finds himself in a soulless Cincinatti hotel, where he meets and falls for the (anomalous) Lisa. The passionate encounter which ensues is notable for its full-on puppet sex, but will it free Michael from the prison of his existential angst?
15 - 2015 - USA - 90 mins - Dir: Duke Johnson & Charlie Kaufman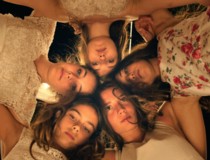 Friday 17 February
Mustang
The story of five orphaned sisters growing up in a protective extended family, from the time that some after-school horseplay with boys on a beach attracts disapproving comments from neighbours. The family reacts by withdrawing the girls from school, isolating them at home and planning for a string of arranged marriages, but these free spirited girls find ingenious ways around some of the constraints and aspire to different futures.
15 - 2015 - France/Germany/Turkey/Qatar - 97 mins - Dir: Deniz Gamze Erguven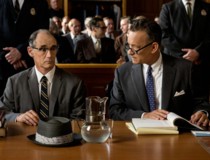 Friday 10 March
Bridge of Spies
During the Cold War, KGB spy Rudolf Abel, posing as a Lithuanian national and living in the USA, is arrested by the FBI and put on trial. American lawyer James B. Donovan (Tom Hanks) is called upon to go through the motion of defending him in court. Then a few years later, as the Berlin Wall goes up, Donovan is recalled to help the CIA negotiate the exchange of Abel for Gary Powers, the American U2 spy plane pilot captured by the Soviets.
12A - 2015 - USA/Germany/India - 142 mins - Dir: Steven Spielberg


Friday 31 March
Julieta
Julieta is on the point of leaving Madrid for a new life in Portugal with partner Lorenzo when a chance meeting with an old friend of her daughter Antia stops her in her tracks. Instead she moves back to the old apartment where her daughter grew up, and begins a soul-searching recollection of all the events that led up to Antia's disappearance. A quiet, beautifully crafted film and very moving.
15 - 2016 - Spain - 99 mins - Dir: Pedro Almodovar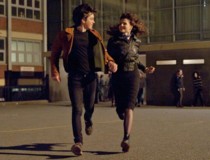 Friday 21 April
Sing Street
Growing up in a poor part of 1980s Dublin is not easy for 15 year old Conor (Ferdia Walsh-Peelo). His parents row constantly and being moved from an upmarket school to the rough and tumble of Synge Street doesn't help. Smitten by the lovely 16 year old Raphina (Lucy Boynton) but struggling for a reason to talk to her, he recklessly claims to have a band - and that he wants her to appear in their music video. And so begins his desperate scramble to put a band together!
12A - 2016 - Ireland/UK/USA - 106 mins - Dir: John Carney