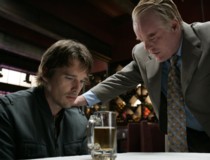 Friday 12 September
Before the Devil Knows You're Dead
Director Sidney Lumet's final critically acclaimed film is a thriller about two brothers who hatch a plan to rob their parents' jewellery store. When the job goes awry, the entire family is set on a collision course with tragedy. The title comes from the Irish saying: "May you be in heaven a full half-hour before the devil knows you're dead".
15 - 2007 - USA - 117 mins - Dir: Sidney Lumet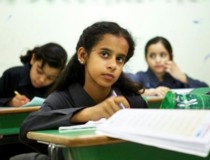 Friday 3 October
Wadjda
Wadjda is a movie of firsts. This gentle tale of a young girl from suburban Riyadh determined to buy a bike in a society that sees bicycles as dangerous to a girl's virtue was the first feature film shot entirely in Saudi Arabia and the first by a female filmmaker. In a country where cinemas are banned and women cannot drive or vote, writer-director Haifaa Al-Mansour has broken many barriers.
PG - 2012 - Saudi Arabia/Germany - 98 mins - Dir: Haifaa Al-Mansour
Friday 17 October
Untouchable (Intouchables)
After he becomes quadriplegic from a paragliding accident, an aristocrat hires an unemployed, disinterested young man with a criminal record to be his live-in carer. From an unpromising start, the lives of both men are enriched by their friendship. A charming comedy-drama inspired by a true story.
15 - 2011 - France - 112 mins - Dirs: Olivier Nakache, Eric Toledano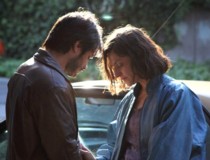 Friday 14 November
No
In 1988, General Augusto Pinochet seeks the Chilean electorate's blessing for another eight years of power. René, an in-demand advertising man, is hired by the general's opponents to mastermind the No campaign in a referendum. His upbeat marketing wasn't the earnest approach the campaigners originally had in mind but it worked and, after 15 years of military dictatorship, Pinochet was defeated.
15 - 2012 - Chile - 118 mins - Dir: Pablo Larrain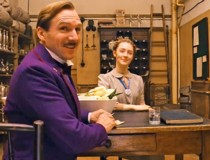 Friday 12 December
The Grand Budapest Hotel
Gustave H is a legendary concierge at a grand European hotel, set in a fictional Alpine land in the 1930s, and Zero Mustafa is the lobby boy who becomes his most trusted friend. The story involves the theft and recovery of a priceless Renaissance painting, an accusation of murder and the battle for an enormous family fortune against the backdrop of a continent increasingly overshadowed by approaching hostilities.
15 - 2014 - USA/Germany/UK - 100 mins - Dir: Wes Anderson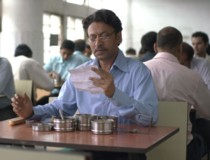 Friday 9 January
The Lunchbox
Unhappy Mumbai housewife Ila seeks to add spice to her marriage with a special lunchbox to be delivered to her husband at work. It is mistakenly delivered to another worker, Saajan, a lonely older man. Curious about the lack of reaction from her husband, Ila puts a message in the next day's delivery, and so begins a series of lunchbox notes between Saajan and Ila.
PG - 2013 - India/France/Germany/USA - 104 mins - Dir: Ritesh Batra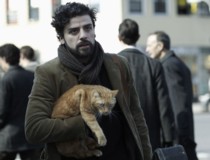 Friday 30 January
Inside Llewyn Davis
This exquisitely sad and funny comedy is set in a world of music that somehow combines childlike innocence with an aged and exhausted acceptance of the world. It is a beguilingly studied period piece from America's early 60s Greenwich Village folk scene. Every frame looks like a classic album cover. It attracted several Oscar & BAFTA nominations and is another major achievement from the Coen brothers.
15 - 2013 - USA/UK/France - 104 mins - Dirs: Joel & Ethan Coen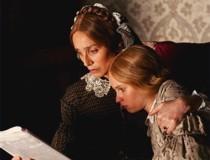 Friday 13 February
The Invisible Woman
The secret affair between young aspiring actress Nelly Ternan and Charles Dickens, played by Ralph Fiennes, threatens his marriage and casts the author in a complex new light. Fluid, handsome and confidently contained, this film benefits from the actor-manager air of Fiennes's presence as Charles Dickens, which is both bustling and authoritative.
12A - 2013 - UK/USA - 111 mins - Dir: Ralph Fiennes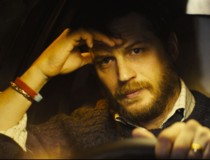 Friday 6 March
Locke
On the eve of pouring the foundations for Europe's largest construction site, Ivan Locke, happily married and professionally at the top of his game, deserts both family and job. He drives through the night to be present at the birth of his child, a result of his only ever one-night stand. A darkly complex portrait of family life, ambition, morality and humanity, built up from his car phone conversations.
15 - 2013 - UK/USA - 85 mins - Dir: Steven Knight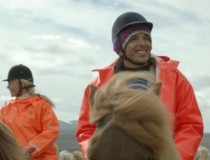 Friday 27 March
Of Horses and Men
Pondering the relationship between man and horse, these vignettes tell of horse-owners and their beloved animals. The struggles, romances and jealousies within a very horsey hamlet are related with bone dry humour within the memorably beautiful Icelandic landscape. Quirky and darkly funny.
15 - 2013 - Iceland - 87 mins - Dir: Benedikt Erlingsson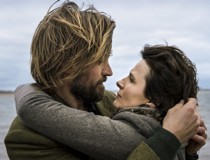 Friday 17 April
A Thousand Times Goodnight
Rebecca (Juliet Binoche) is convalescing after a near-fatal explosion and we learn that her life is a negotiation between her family and her career as a war photographer. She settles for the family option, but she is tempted by her daughter's interest in Africa to take one last trip. The result is a violent and devastating confrontation of the two parts of her life.
15 - 2013 - Norway - 117 mins - Dir: Erik Poppe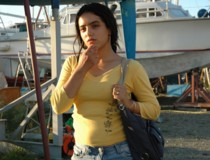 Friday 1 May
Couscous
A widely admired film about a shipyard worker from an immigrant Arab community in a French Mediterranean port who is laid off, and uses the settlement cash to open a couscous restaurant. A deeply involving story combining warmth with an unexpected level of complexity, and which delivers a fiercely unsentimental commentary on the sexual politics of family and food.
15 - 2007 - France - 154 mins - Dir: Abdellatif Kechiche