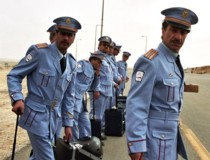 Friday 13 September
The Band's Visit
A charming and entertaining parable about the relations between countries and their people. A small Egyptian police band arrives in Israel in the early 1990s, only to find that no-one has turned up to escort them to their intended destination, the Arab Cultural Centre. Trying to find their own way they end up in unusual circumstances, with results that are both amusing and life affirming.
12A - 2007 - Israel/France/USA - 87 mins - Dir: Eran Kolirin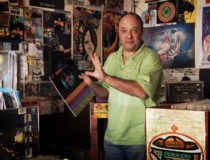 Friday 4 October
Searching for Sugar Man
Two fans set out to find what happened to the 1970s Detroit singer Sixto Rodriguez after his vivid but brief recording career. In South Africa, his albums made Rodriguez into an enduring icon but rumour had it that he died after setting fire to himself and his guitar on stage. Could there be another, more prosaic, story? The result is an Oscar and BAFTA-winning documentary with an inspiring soundtrack.
12A - 2012 - Sweden/UK - 86 mins - Dir: Malik Bendjelloul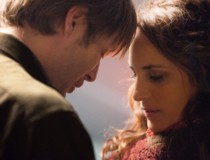 Friday 1 November
The Hunt
A riveting tale from the director of Festen and starring Mads Mikkelsen. Middle-aged teacher Lucas is trying hard to rebuild his life and his relationship with his teenage son after a painful divorce. Then a small girl's 'innocent' lie threatens to derail it all. What begins as the reasonable concern of responsible adults grows inexorably to irrational levels of suspicion that grip an entire community.
15 - 2012 - Denmark - 115 mins - Dir: Thomas Vinterberg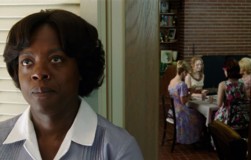 Friday 29 November
The Help
The subversive power of the pen exposes the secret life of the wealthy whites in 1960s Jackson, Mississippi, from the intimate viewpoint of the black women they exploit as domestic labour. Based on Kathryn Stockett's novel, this glossy portrayal of America at the height of the civil rights struggle keeps the harsh realities of segregation in soft focus, but its mockery of the town's leisured, coiffured Southern Belles is delicious.
12A - 2011 - USA - 146 mins - Dir: Tate Taylor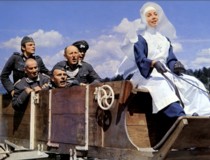 Friday 13 December
La Grande Vadrouille
Two reluctant conspirators come to the aid of fugitive RAF officers and run rings around the occupying Germans in World War 2 France... a caper starring French comedy greats, Bourvil and Louis de Funès, plus our very own Terry-Thomas. This remains one of France's biggest commercial films ever – 'le cinema pour l'homme et la femme dans la rue, n'est ce pas?' New Wave cinema it isn't – just supremely silly, rollicking, good fun.
PG - 1966 - France/UK - 118 mins - Dir: Gérard Oury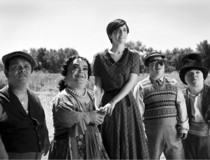 Friday 10 January
Blancanieves
A dark, melodramatic re-telling of the Snow White story in a new black and white silent film. After a series of tragedies, Blancanieves suffers under the tyranny of her wicked stepmother and is forbidden from seeing her crippled father. By finding him and absorbing his bullfighting skills she is able to fit in perfectly later on when rescued by the dwarves. Highly original and features a brilliant musical score.
12A - 2012 - Spain/France - 104 mins - Dir: Pablo Berger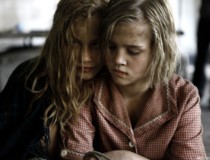 Friday 31 January
Lore
As Germany falls to Allied forces in 1945, 14-year-old Lore flees with her younger brothers and sister on a gruelling journey that exposes them to the truth about their Nazi parents' beliefs. Having to rely on the help of Thomas, an enigmatic refugee they meet on the way, challenges Lore's deepest prejudices. A sensual dreamlike atmosphere hints at renewal to come, but is intertwined with reminders of war's brutality.
15 - 2012 - Germany/Australia/UK - 109 mins - Dir: Cate Shortland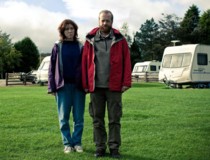 Friday 14 February
Sightseers
This dark and wickedly funny film was not in fact shown on Valentine's Day as originally planned. Chris and Tina's jolly tourist jaunt around the North of England had to be postponed because of weather in the South. That week saw the worst of the winter's flooding in the Thames Valley and Chertsey Hall was forced to close. See Friday 16 May below.
15 - 2012 - UK - 88 mins - Dir: Ben Wheatley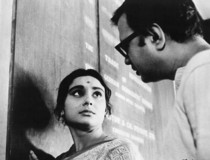 Friday 7 March
The Big City (Mahanagar)
This classic from India's great Bengali director Satyajit Ray has been restored in a new digital print. Ray's sharply observed social satire follows the emancipation of the wife of a 1950s Calcutta bank clerk. When she gets a job as a salesperson to supplement their income, it challenges convention and sends tremors through family relationships, unsettling her husband and scandalising their parents.
PG - 1963 - India - 131 mins - Dir: Satyajit Ray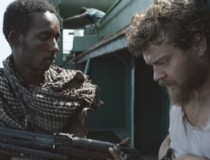 Friday 28 March
A Hijacking
Gripping thriller about a Danish cargo ship that is hijacked by Somali pirates and its crew taken hostage, leading to a cynical game of life and death. With a ransom demand for millions of dollars, a psychological drama unfolds in the tense negotiations involving the CEO of the shipping company and the ship's cook. From the writer of Borgen and co-writer of The Hunt.
15 - 2012 - Denmark - 101 mins - Dir: Tobias Lindholm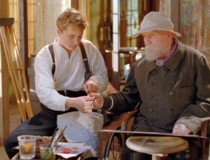 Friday 11 April
Renoir
In summer 1915, Jean Renoir, son of Impressionist painter Pierre-Auguste, returns home to the French Riviera to convalesce after being wounded in World War 1. A visually luscious exploration of the relationship between the ageing artist father; the son, still searching for the career that was to make him into the celebrated cinema director; and the gorgeous Andrée Heuschling, the young woman who enchants and inspires both men.
12A - 2012 - France - 111 mins - Dir: Gilles Bourdos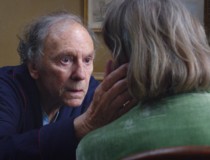 Friday 2 May
Amour
Georges and Anne are cultivated, retired Parisian music teachers in their 80s with a musician daughter living abroad. When Anne has a stroke the couple's bond is tested intensely as George devotes himself to her care. This moving portrait of a long-lasting marriage falling under the shadow of illness and mortality won the Palme d'Or at Cannes and the Best Foreign Language Oscar.
12A - 2012 - France/Germany/Austria - 127 mins - Dir: Michael Haneke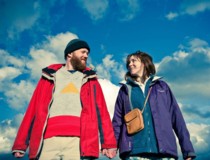 Friday 16 May
Sightseers
This dark and wickedly funny film takes us on a caravan trip around the national parks of northern England. Chris is intent on showing new girlfriend Tina his special places – like Crich Tramway Museum, the Ribblehead Viaduct and Keswick Pencil Museum – but his extreme reaction when irritated by other tourists comes as a surprise to Tina, and their dream holiday begins to take some horribly wrong turns.
15 - 2012 - UK - 88 mins - Dir: Ben Wheatley