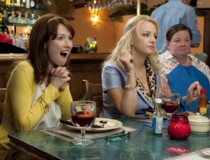 Friday 7 September
Bridesmaids
Annie is 30-something, struggling in life and love and she's broke. Then her best friend and mainstay, Lilian, announces she is getting married. As maid of honour, Annie is thrust uncomfortably centre stage in a female theatre of competitiveness and envy and in particular takes an instant dislike to fellow bridesmaid, wealthy superwoman Helen. A consistently funny 'rom-com' with a wicked biting edge.
15 - 2011 - USA - 125 min - Dir: Paul Feig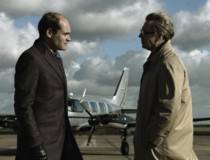 Friday 28 September
Tinker, Tailor, Soldier, Spy
In this adaptation of John Le Carr&eacute's cold war espionage novel, we see the return of melancholic spymaster George Smiley brought out from enforced retirement to uncover a Soviet mole from the senior ranks of the British Intelligence Service. A stellar cast, including Gary Oldman, Colin Firth, Kathy Burke and John Hurt, delivers a gripping and atmospheric conspiracy thriller.
15 - 2011 - UK/France/Germany - 127 min - Dir: Tomas Alfredson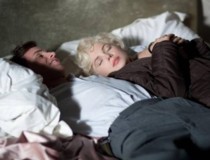 Friday 26 October
My Week with Marilyn
An enchanting film from the memoirs of Colin Clark, a young man eager to gain a foothold in the movie business. Clark has the task of minding Marilyn Monroe during a week of making The Prince and the Showgirl, which famously brought together the talents of Laurence Olivier and Monroe. Michelle Williams, Kenneth Branagh, Judi Dench and Zoe Wanamaker star. Great fun.
15 - 2011 - UK/USA - 99 min - Dir: Simon Curtis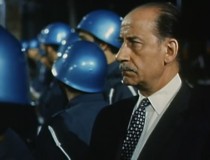 Friday 9 November
Z
Oscar-winning thriller about the murder of a left-wing politician. The authorities entrust the investigation to a judge they believe will rubber stamp their 'unfortunate accident' story but, with help from a reporter, he meticulously unravels the conspiracy behind the killing. Thinly fictionalised account of the 1963 assassination of Grigoris Lambrakis and subsequent events, with a satirical view of Greek politics which still has echoes today.
15 - 1969 - France/Algeria - 127 min - Dir: Costa-Gavras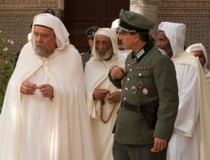 Friday 30 November
Free Men
Set in a Paris mosque in Vichy France which shelters Jews from the Nazis by supplying them with fraudulent Muslim identifications. The film follows the political awakening of Algerian black marketeer Younes and his relationship with the Jewish singer Salim. Selected for the 2011 Cannes Film Festival, this film offers a fascinating insight into a little known story of resistance.
12A - 2011 - France - 99 min - Dir: Ismael Ferroukhi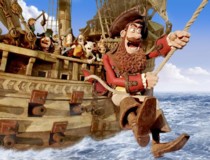 Friday 21 December
The Pirates! In an Adventure with Scientists!
After years of humiliation, Pirate Captain has set his heart on finally lifting the coveted Pirate of the Year Award by lootin' more booty than his rivals, Black Bellamy, Peg Leg Hastings and Cutlass Liz. We follow Captain and his crew from the high seas to the foggy streets of Victorian London as they enlist the help of lovelorn scientist Charles Darwin. Aaaah... it must be Aardman.
U - 2012 - UK/USA - 88 min - Dir: Peter Lord, Jeff Newitt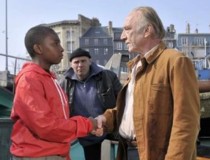 Friday 11 January
Le Havre
When an African boy arrives by cargo ship in the port of Le Havre, an ageing shoe shiner takes pity on him and welcomes him into his home. The film's francophile Finnish director brings his whimsical approach and wry Nordic humour to bear on one of the most testing issues "de nos jours", illegal immigration and its potential for human misery and conflict.
PG - 2011 - Finland/France/Germany - 93 min - Dir: Aki Kaurismaki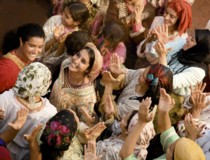 Friday 1 February
The Source
In remote Maghreb, the women toil, fetching and carrying water along steep paths. Meanwhile, the men drink tea and play cards. Leila, supported by her free-thinking husband and a feisty widowed neighbour, persuades the other women to withhold sexual favours until running water is laid on to the village. Breathtaking landscapes, stirring songs and strong performances make this a powerful and at times humorous film.
15 - 2011 - Belgium/Italy/France - 135 min - Dir: Radu Mihaileanu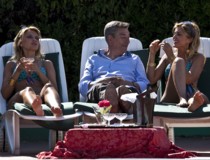 Friday 22 February
Salt of Life
Gianni is a respectable married man, 60 and retired. Life is ordered and predictable and Gianni is courteous and considerate – but isn't life, and isn't he, a little dull? When a macho lawyer friend, Alfonso, taunts him for not having young mistresses like other red-blooded Italian males of a certain age, Gianni is provoked into action – of the romantic sort. Signorinas, Signoras, watch out!
12A - 2011 - Italy - 90 min - Dir: Gianni Di Gregorio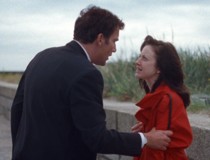 Friday 22 March
Shadow Dancer
In 1990s Belfast, an active member of the IRA becomes an informant for MI5 in order to protect her son's welfare. This is a slow-burning but brilliant thriller about the compulsions of terrorism, through the experiences of an angry and frightened woman. A story of betrayal and loyalty that, with its terrific score, measured pacing and fierce female performances, is a raw reminder of a sad and painful past.
15 - 2012 - UK/Eire - 101 min - Dir: James March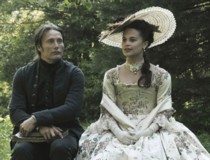 Friday 12 April
A Royal Affair
A little known chapter of European history is recounted with elegance, intelligence and clarity in Danish director Nikolaj Arcel's sumptuous costume drama. It examines the clash between liberal idealism and reactionary self-interest in a tale of romance, tragedy and court intrigue. A young English queen, who is married to an insane king, falls secretly in love with her physician – and together they start a revolution with far-reaching consequences.
15 - 2012 - Denmark/Sweden/Czech Republic - 128 min - Dir: Nikolaj Arcel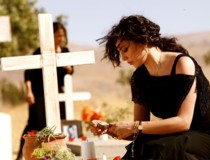 Friday 3 May
Where Do We Go Now?
Set in a remote village where the church and the mosque stand side by side, the story follows the determined efforts of the community's women to prevent their over-excitable menfolk from starting a religious war. Women heartsick over sons, husbands and fathers lost to previous flare-ups unite to distract their men with clever ruses, from faking a miracle to hiring a troupe of Ukrainian strippers. A heart-warming film.
12A - 2011 - France/Lebanon - 110 min - Dir: Nadine Labaki