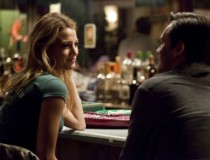 Friday 9 September
The Town
On the streets of working class Boston a career criminal is ready to change his life after one last job, but a later involvement with one of the victims throws his loyalties out of gear. Directed by and starring Ben Affleck, The Town is an engaging heist movie with powerhouse performances from a cast which includes Jon Hamm (Mad Men's Don Draper) and Oscar-nominated Jeremy Renner (The Hurt Locker).
15 - 2010 - USA - 125 min - Dir: Ben Affleck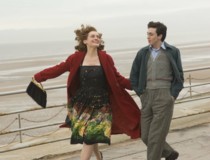 Friday 30 September
Nowhere Boy
In 1950s suburban Liverpool, smart, spiky-tongued John Lennon is being raised by his Aunt Mimi (Kristin Scott Thomas), when his mother Julia (Anne-Marie Duff) re-appears. Whereas devoted Aunt Mimi is the epitome of buttoned-up respectability, Julia is a free spirit, demonstrative, spontaneous and into rock'n'roll. A sensitive portrayal of the early influences, family and musical, on Lennon's life.
15 - 2009 - UK/Canada - 98 min - Dir: Sam Taylor-Wood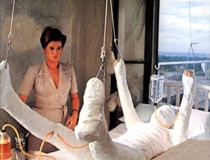 Friday 28 October
Catch-22
Set in World War II Italy, Joseph Heller's iconic novel has been rendered as a series of brilliantly funny set pieces based on the recurring nightmare that haunts Captain John Yossarian (Alan Arkin). He is the bomber pilot who refuses to fly more missions because everyone is trying to murder him. The performances are superb and we learn the derivation of the title. Highly recommended.
15 - 1970 - USA - 122 min - Dir: Mike Nichols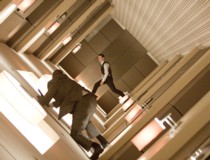 Friday 11 November
Inception
A brilliant film in which the crime involved is literally mind-boggling. Technology & understanding of dream states is such that a skilled operator can 'invade' a person's dreams and steal their secrets. Dom Cobb does this, but fails in his 'invasion' of CEO Saito's dreams. Saito then offers Cobb a deal if he can do the reverse process, the 'inception' of a flawed strategy into the mind of a business rival.
12A - 2010 - USA/UK - 148 min - Dir: Christopher Nolan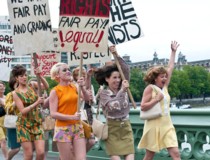 Friday 9 December
Made In Dagenham
A spirited and amusing film loosely based on the 1968 strike for equal pay by female machinists at Ford's Dagenham factory. The story revolves around Rita (Sally Hawkins) who is recruited by their shop steward (Bob Hoskins) to help argue the women's case, a role she grows into with increasing confidence and poise as the strike gains public attention.
15 - 2010 - UK - 113 min - Dir: Nigel Cole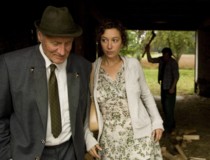 Friday 6 January
Revanche
Alex plans to rob a village bank so he and his prostitute girlfriend Tamara can escape their sordid existence in Vienna. The crime goes horribly wrong and he moves in with his grandfather, waiting to take revenge. Basically a standard psychological thriller, crisply photographed, beautifully acted and as taut as a cheese wire. Long, menacingly repetitive inserts (wood-chopping; motorbike) give the characters eerie depth.
15 - 2008 - Austria - 121 min - Dir: Gotz Spielman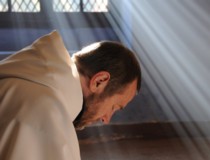 Friday 27 January
Of Gods and Men
Set during the 1990's struggle by Islamic militants in Algeria to topple the central government, we see the effect it has on a small group of Christian monks in a remote part of the country, where they live peaceably alongside Muslim villagers. Simple, austere cinematography and wonderfully insightful performances explore the moral & spiritual dilemmas each man must face in deciding whether to leave or stay.
15 - 2010 - France - 122 min - Dir: Xavier Beauvois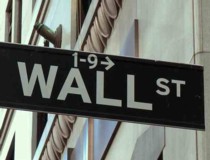 Friday 10 February
Inside Job
This Oscar-winning documentary provides a dramatic guide to events in the rise of the rogue financial industry that led to the global economic crisis of 2008. Aided by interviews with some of the key players, the film boldly apportions blame for decisions which still affect our lives today, and it offers a comprehensible description of the jargon-heavy world of complex financial instruments.
12A - 2010 - USA - 120 min - Dir: Charles Ferguson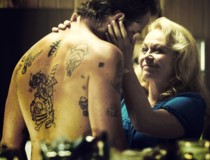 Friday 2 March
Animal Kingdom
Tough matriarch Janine rules the Cody family, notorious in the Melbourne criminal underworld. This taut, fast moving & involving film deals with crises within that family. Loyalties are threatened and, as police pressure intensifies, the family's bank robbing exploits become increasingly risky. The various tensions that this gives rise to are expertly balanced until the very end of the film.
15 - 2010 - Australia - 113 min - Dir: David Michod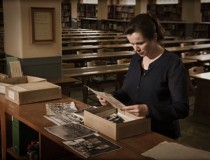 Friday 23 March
Oranges and Sunshine
The title echoes the hollow promises made to tens of thousands of children in care who were forced to migrate from the UK to Australia and other Commonwealth countries. A remarkable story of the struggle of social worker Margaret Humphreys to uncover the scandal, bring the respective governments to admit their guilt, and (more happily) to re-unite many of the affected families. Deeply moving.
15 - 2010 - UK/Australia - 105 min - Dir: Jim Loach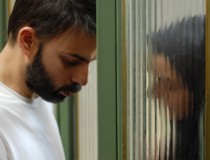 Friday 13 April
A Separation
This widely acclaimed look at contemporary Iranian society took the top three awards at the 61st Berlin Film Festival as well as winning awards in Iran. Farhadi's drama traces the breakup of a Iranian family set against the political tensions in Tehran. Whilst not overtly political, 'A Separation' is starkly critical of conditions in Iran, notably the country's huge class divide. Best Foreign Language Film in the 2012 Oscars.
15 - 2011 - Iran - 123 min - Dir: Asqhar Farhadi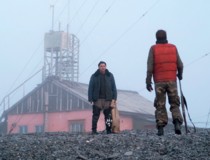 Friday 4 May
How I Ended This Summer
Best Film at the 2010 London Film Festival, this haunting and accomplished thriller takes as its setting a remote meteorological station on the extreme north eastern tip of Russia, manned only by two men. As the weather begins to deteriorate the relationship between them starts to unravel. Cabin fever and mutual suspicions give way to lethal enmity and a cat & mouse game ensues.
12A - 2010 - Russia - 130 min - Dir: Aleksei Popogrebski