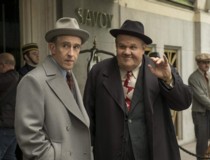 Friday 20 September
Stan and Ollie
A cleverly scripted, well acted, affectionate portrayal of the great Hollywood comedy duo, with Steve Coogan as Laurel and John C. Reilly as Hardy. The film largely sidesteps the halcyon days of their major film successes in the 1930s and chooses instead to focus on their 1953 variety hall tour of Britain and Ireland, and which provides a better window into the prickly but loving relationship between them than a conventional biopic would have.
PG - 2018 - UK/Canada/USA - 98 mins - Dir: Jon S. Baird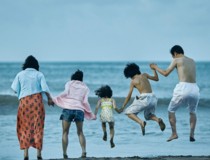 Friday 11 October
Shoplifters
Osamu's family live on the margins of Japanese society and survive by stealing and other questionable means to top up their otherwise meagre income. Discovering an apparently abandoned little girl (Yuri) they take her into their home, suspecting that she may have been abused by her real family. Yuri's presence has a profound effect on all of them, but this is by no means a comfy redeeming tale in which the family members mend their ways. There is light and dark and moral ambiguity in the subtle interplay of family relations that the film explores.
15 - 2018 - Japan - 121 mins - Dir: Hirokazu Koreeda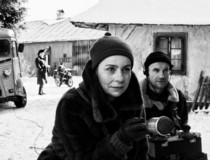 Friday 1 November
Cold War
A tempestuous love story of two people of different temperaments, inescapably drawn to each other, set against the Cold War of the 1950s. Pianist Wiktor first meets Zula, a talented singer with a shocking secret in her past, while travelling the countryside of communist-era Poland recording folk music. They meet again for musical performances in Warsaw, but are pressured to tailor their artistic endeavours to the propaganda aims of the regime, and their relationship is severely tested when Wiktor begs Zula to defect with him to France.
15 - 2018 - Poland/UK/France - 98 mins - Dir: Pawel Pawlikowski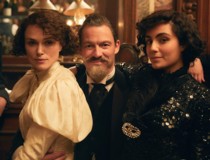 Friday 29 November
Colette
Country girl Gabrielle Colette (Keira Knightley) marries successful Parisian writer Henry Gauthier-Villars (Dominic West) and moves from rural France to the intellectual and artistic hothouse of Paris. Her husband convinces Colette to write novels for him under his name, but Colette also pens a semi-autobiographical novel about a witty and brazen country girl named Claudine, which becomes a bestseller and makes them the talk of Paris. More Claudine novels follow and Colette becomes more assertive, both about her ownership and in challenging the gender norms of the day.
15 - 2018 - UK/USA/France/Hungary/Netherlands - 111 mins - Dir: Wash Westmoreland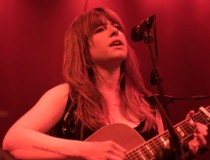 Friday 20 December
Wild Rose
If you are going to be a country star, it seems you need the authentic lifestyle to go with it. Rose-Lynn Harlan (Jessie Buckley) is a 23 year old single mum of two, fresh out of jail from a drugs offence, rebellious, streetwise and free-spirited. Her mother Marion, who dutifully looked after the kids, despairs of wild daughter Rose, but does manage to find a cleaning job for her when the owners of Glasgow's Grand Ole Opry decline to take her back as a singer. The lady she cleans for notices her talent and tries to help Rose in her singing career, but can Rose overcome her powerfully self-destructive nature?
15 - 2018 - UK - 101 mins - Dir: Tom Harper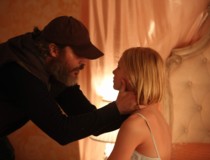 Friday 10 January
You Were Never Really Here
Gulf War veteran Joe (Joaquin Phoenix) is a hired gun in a murky world of private security where he tracks down and frees missing girls. His combat skills and experience suit the task, and he carries it out with a ruthless efficiency. But at the same time, he has been left deeply traumatised by events in his wartime service, and these demons plague him most strongly while he is on a mission. Will the latest, to find Nina, the innocent 13 year old daughter of a senator, finally take him into realms where his sanity is at stake?
15 - 2017 - UK/France/USA - 89 mins - Dir: Lynne Ramsay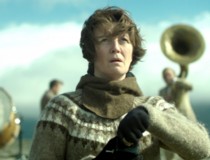 Friday 31 January
Woman at War
Warmhearted, green-living, choir leader Halla is a respected pillar of the community, but is so enraged by the development of aluminium smelting in the beautiful Icelandic highlands that she embarks on a series of ingenious 'eco-warrior' stunts aimed mostly at disrupting the electricity supply that the smelters need. How long she can keep these risky escapades up is a nagging question that becomes hugely complicated when her long-standing adoption request turns up the longed-for offer of a child.
12A - 2018 - Iceland/France/Ukraine - 101 mins - Dir: Benedikt Erlingsson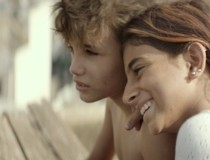 Friday 21 February
Capernaum
Zain, a street-hardened Beirut boy sues his parents for neglect or, as he sees it, the crime of giving birth to him. The film follows Zain as he journeys from gutsy, streetwise child to hardened 12-year-old "adult" fleeing his negligent parents and surviving through his wits on the streets, where he meets Ethiopian migrant worker Rahil, who provides him with shelter and food, as Zain takes care of her baby son Yonas in return. When Zain is jailed for committing a violent crime, he is driven to seek justice in a courtroom.
15 - 2018 - Lebanon/France/USA - 126 mins - Dir: Nadine Labaki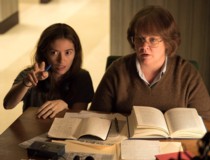 Friday 13 March
Can You Ever Forgive Me?
Adapted from the confessional autobiography of Leonore "Lee" Israel (Melissa McCarthy) who made her living in the 70s and '80s writing moderately successful biographies of yesteryear celebrities. When Lee is no longer able to get published because she has fallen out of step with current tastes, she turns her art form to deception. Abetted by her loyal friend Jack (Richard E. Grant), she begins forging letters of 20th Century literary figures, sometimes even stealing the originals from university or library collections!
15 - 2018 - USA - 106 mins - Dir: Marielle Heller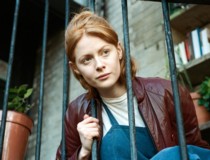 Friday 3 April
Daphne
A sharply observed portrait of a strangely directionless 31 year old single woman. Daphne's work life (a sous chef) is busy and her social life is a hectic mix of alcohol, friends and mostly unsuitable lovers, but the sense that she is going nowhere is palpable. She feels too young to settle down, but seems too old to continue without any real purpose. Then, an unexpected event forces her into a stark examination of her situation – but will it be enough to overcome the self-destructive urges within her?
15 - 2017 - UK - 88 mins - Dir: Peter Mackie Burns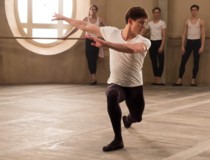 Friday 24 April
The White Crow
This biopic of Rudolf Nureyev works on a number of levels. It captures the raw physicality and brilliance of Nureyev as a dancer, but also captures the drama and intrigue of his escape to the West at the height of the Cold War - which stunned the world. With his magnetic presence, Nureyev is perhaps ballet's most iconic star, a wild and beautiful dancer frustrated by the dullness of Soviet Russia. His flirtation with Western artists and ideas led to a high-stakes game of cat and mouse with the KGB.
12A - 2018 - UK/France/Serbia - 127 mins - Dir: Ralph Fiennes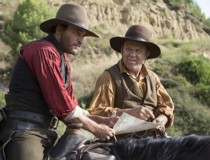 Friday 15 May
The Sisters Brothers
Based on a successful novel of the same name, The Sisters Brothers follows professional assassins Eli (John C. Reilly) and Charlie (Joaquin Phoenix) on the latest mission from their ruthless boss 'The Commodore' (Rutger Hauer). They are charged with tracking down the bizarrely named inventor, Hermann Kermit Warm (Riz Ahmed), of a special chemical tracer for the extraction of gold, extorting the formula from him and then killing him. But Warm proves wilier than expected and the lure of the gold leads makes them deviate from the plan.
15 - 2018 - France/Spain/Romania/Belgium/USA - 122 mins - Dir: Jacques Audiard